---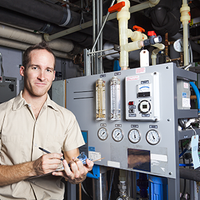 A Live Course on Introduction and Review of Key Articles of the National Electrical Code & The 2024 Revisions - Designed to benefit engineers of all disciplines.
Earn 8 PDH | .8 CEU (Total course 8 hours)

Registration Deadline August 5, 2024
ABOUT THE COURSE

Course description This course covers key articles of the NFPA 70, aka, The National Electrical Code, and an update of 2023 changes. This course is designed so that even non-electrical engineers and non-electricians can learn the basic tenets of the NEC. Upon attending this course, participants will be able to identify codes pertaining to various electrical equipment installations. Participants will learn the methodology associated with analyzing and interpreting key articles in the National Electrical Code. Some key calculations related to the application of the code will be illustrated, followed by class exercises for knowledge reinforcement purposes. The main focus of this course is low voltage (0 to 1000V). The major updates in the 2023 revision of the code will be covered. In order to enhance the participants' understanding of the line current differences between three-phase AC, "Y" and "∆ - Delta" configurations - in the selection and application of protective devices - methods for calculating three-phase AC currents in "Y" and "∆ - Delta" loads will be covered. This course is designed for electrical engineers, non-electrical engineers with some electrical background, licensed electrical professional engineers, maintenance engineers, engineering managers, facilities managers and other professionals who are not familiar or current on National Electrical Code. This 8-hour review of the NEC is an abridged version of the typical one-week comprehensive course. Board acceptance guarantee. The audience is engaged through Q&A, classwork, and ad hoc discussions pertaining to the topic.
Learning Objectives & Take-Aways
1. Upon attending this course, participants will gain introduction to the National Electric Code.
2. Participants will learn how to navigate through National Electric Code.
3. Participants will get a deeper look at key NEC articles that govern electrical equipment installations.
4. Participants will take a "tour" of the 2023 NEC and get familiarized with significant updates.
5. Participants will learn how to perform calculations required in the application of key articles of the National Electric Code.
6. Participants will learn the difference between three-phase AC, "Y" and "∆ - Delta" configuration of loads and sources and know the significance of these configurations from practical power distribution and application perspective.
Topics
1. Chapter 1: In the 2023 NEC, all definitions are now located in Article 100. Part I. General: Definitions, illustrations and discussion of key terms referred to in the code. Part II: Over 1000 Volts Nominal – definitions. Part III: Hazardous Locations. Requirements for electrical installations. Article 110, Part I – V. Conductor sizing, AWG and kcmil conversion illustrations and associated tables. Terminal temperature limitations. Installation integrity and sustainability. Working space requirements and conductor spacing and distances. Enclosure selection.
2. Chapter 2: Use and identification of grounded conductors. Grounded system connections. Neutral conductors and their connections. Grounding vs. bonding. Means for identifying grounded conductors. Color-coding of ground and neutral conductors. Identification of grounding conductors and polarity of connections. Multiwire branch circuits disconnecting means. Line-to-Neutral loads. Identification for branch circuits. Equipment grounding conductor. Identification of ungrounded conductors. Branch-Circuit voltage limitations. GFCI's and application of autotransformers and circuits therefrom. Branch circuit ratings. Feeder sizes and protection. Feeder and branch circuit load calculations. Grounding and bonding, with emphasis on grounding electrode conductor for alternating current systems. Dwelling and HVAC system outlets. Table 250.122, minimum ground conductor size. Equipment grounding conductors. Conductor sizing for standard breakers. Article 240, overcurrent protection.
3. Chapter 3: General requirements for wiring methods and materials. Conductor sizing and protection against physical damage through conduits, cable trays, busways, bus-ducts, cable bus, wire ducts and raceways with main focus on low voltage (0 to 1000V) systems. Conductor ampacity assessment. Ambient temperature and other correction factors. Conductor applications and insulation ratings. Emphasis on article 394 and Table 310.16 formerly, Table 310.15. Multiple tables renumbered and relocated. Articles deleted and new articles added. Various above ground and underground cable types.
4. Chapter 4: Switches, switchboards, switchgear, and panel boards. Industrial control panels. Emphasis on overload breakers and conductors sizing. Article 430, MCC's. Y-start, delta run motors. Part III, Motor and branch circuit overload Protection. Part IV, Motor Branch-Circuit Short-Circuit and Ground-Fault Protection. Table 430.52, maximum rating or setting of motor branch circuit short-circuit and ground-fault protective devices. Disconnecting means and the line-of-sight requirement. Article 440, HVAC and refrigeration equipment. Tables 430.250 and 430.251. Adjustable speed drive systems. Transformers and Transformer Vaults (Including Secondary Ties). Article 460, capacitors. Protection of luminaires are highlighted.
5. Chapter 5: Article 510 deleted in 2023. Hazardous (Classified) Locations, Classes I, II, and III, Divisions 1 and 2. Electrical hazard classification and requirements associated with flammable fluids, dust and flyings are discussed. Code relevant to protection systems in various classified areas and applications are covered. Code related to the application of short circuit protection devices, motors, and luminaires in classified locations are discussed. Distinctions and commonalities between Class, Division and Zones are explained.
6. Chapter 6: This chapter relates to electrical installation of special equipment. Articles related to cranes, hoists, electrical vehicles, electrolytic cells, wind electric systems, solar PV installations, fire pumps, and industrial equipment are discussed.
7. Chapter 7: Article 712 and 720 deleted in 2023. Main focus of our discussion in this chapter is Article 706 Energy Storage Systems and 2023 updates within.
8. Chapter 8: General Requirements for Communications Systems - several new sections. Chapter 8 has been reorganized for the 2023 edition of the NEC. With the intent of minimizing redundant requirements across Chapter 8, a new Article 800 was created to contain the "general" requirements for communications systems.
9. Chapter 9: A cursory review of all tables, with emphasis on Table 8 and 9, properties of conductors
Why you shouldn't miss this course – How this course can benefit you, your organizations, and what is unique about this course:
1. Have you ever felt somewhat inadequate and ill-equipped in your technical, electrical code related discussions with electrical engineers and electricians? If so, then this course or seminar is a must.
2. Do you, as an engineer, engineering manager, or technician, feel that your knowledge and understanding of the electrical code is inadequate or insufficient, then you must not miss this seminar.
3. If you are familiar with the NEC but would like to refresh yourself on the code and also learn about the 2023 update, then, this seminar presents an excellent opportunity.
4. How often do you get a chance to attend a workshop, course, or a seminar that is presented by the author of book on related subject matter - live? In this seminar, you will have the opportunity to interact and learn from Bobby Rauf, the author of the text, titled, "Electrical Engineering for Non-Electrical Engineers."
5. As an electrical engineer, do you find various articles of the NEC elusive and hard to comprehend? Then, this seminar will present an excellent opportunity to remedy that.
6. Some workshops and seminars end up being monotonous monologues from the presenter to the audience. Not this one. In this seminar, you will get an opportunity to exercise the skills and concepts through classwork and engage the instructor in discussions.
7. Last, but not least – If you are not a licensed Professional Engineer, but aspire to be one, and if you are rusty on the comprehension and application of the National Electrical Code – which is a key component of the NCEES® Electrical Professional Engineering Examination - then this two (2) day course could supplement your preparation for the PE examination.
Who should attend:
- Licensed Professional Engineers, who need to meet the annual or biennial license renewal PDH (Professional Development Hour) or CEU (Continuing Education Units) requirements.
- Engineers and Architects who do not possess current working knowledge of the NEC. - Facility Managers, Engineering Managers, Program/Project Managers and other professionals who feel a lack of adequate familiarity with the NEC to hold meaningful discussions and to make informed decisions when interacting with their electrical subordinates or colleagues.
- Procurement/purchasing professionals who are responsible for acquisition of electrical installation services.
- Candidates aspiring to take the FE or PE exams. - Construction Managers - Maintenance Engineers and Maintenance Managers
- Other professionals whose annual PLP, Performance and Learning Program, includes engineering/technical courses/seminars/workshops.
ABOUT THE INSTRUCTOR
Bobby Rauf, P.E, C.E.M, MBA
Bobby Rauf is the President, Chief Consultant and a Senior Instructor at Sem-Train, LLC. He is a licensed Professional Engineer, in the State of North Carolina and is a Certified Energy Manager.
Mr. Rauf was inducted as "Legend in Energy" by AEE, in 2014. He is a published author of multiple engineering and energy books and professional development courses and holds a patent in process controls technology. He's a member of ASEE, American Society of Engineering Education.
Mr. Rauf develops and instructs professional development or continuing education, energy and engineering skill building, and engineering cross-training courses. Some of his major clients include accredited universities in the US and abroad, major US and international corporations, and governmental institutions. He is also an Adjunct Professor at Gardner-Webb University.
During his long career with PPG Industries, Inc. as Senior Staff Engineer, his responsibilities included development and management of energy and ergonomics programs for multiple manufacturing plants, in the US and overseas. He also provided consultation and training services in the energy, electrical engineering, industrial safety, ergonomics and arc flash arena.