---
Posted by Brian Thumann on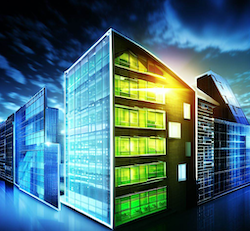 Measurement & Verification Planning is conducted in the Energy Efficiency Planning, Install, as well as Maintain Phases of and energy savings project lifecycle.  Attendees to the course Energy Savings Measurement & Verification (M&V) and IPMVP (International Measurement Verification Protocol), will explore various energy management and building operation techniques which can be used by building owners, operators, energy managers, energy engineers, M&V data analysts, facility managers and energy efficiency project investors to bolster energy efficiency implementation and for the following value-added purposes: Increasing Energy Savings and Energy Efficiency Implementation:Accurate determination of energy savings gives building owners (end users), and facility managers...
---
Posted by Brian Thumann on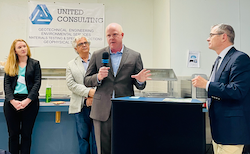 What a fantastic solar energy, Cleantech, energy policy and disruptive technologies panel and discussion hosted by United Consulting.  Led by Georgia Public Service Commissioner, Tim Echols, the presenters represented a cross section of stakeholders in the industry - Alicia Case, Southeast Region Lead of Sustainability with JLL, Wilson Mallard, Director of Renewable Development with Georgia Power, Southern Company and Kaveh Kamooneh, Owner with Better Solar Tomorrow.   Some key takeaways - - Georgia is on the move with leading edge companies building factories to support the Cleantech industry. The Georgia Department of Economic Development working with policy makers, Georgia Power and local communities have landed some major...
---
Posted by Brian Thumann on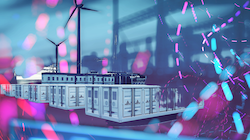 A microgrid is a small scale electricity grid that can operate independently from the main power grid. It is typically used to provide power to a small community or a single building, and it can incorporate a variety of different energy sources, such as solar panels, wind turbines, and fossil fuel generators.  It can utilize battery storage to add to the Microgrid's resiliency. There are several different types of microgrids each with its own unique characteristics and applications.One type of microgrid is the stand alone microgrid which is not connected to the main power grid. These systems are often used...